I am pleased to introduce myself as a Realty Ace, LLC Certified Residential Real Estate Specialist, serving Central Massachusetts.
Marketing real estate is my full time profession and somewhat of a passion. I have been licensed to practice real estate in Massachusetts since 1986 and I offer both buyer and seller representation. To better serve my customers and clients, I have achieved the following nationally recognized certifications and designations:
Certified Residential Specialist (CRS), Certified Buyer Representative (CBR), Certified Internet Professional (e-PRO), Graduate REALTOR®Institute (GRI), (LMC) Loss Mitigation Certification. I have also successfully completed the Floyd Wickman Course for real estate professionals.
I am truly gratified each and every time I can help one of my Central MA clients/customers achieve their real estate goal of buying or selling a home. I know that the process, which enables me to help them, did not begin when someone decided that they wanted to buy or sell a home. The process began with my commitment to gain the knowledge, training and experience necessary to provide them with the most competent and professional real estate service possible. I´m proud of that!
We also recognize that selling or buying a home is more than just a business deal: it can be a life-altering and an emotional experience. That's why my team of specialists and I are devoted to providing a unique and custom-made service experience for all of our Central MA clients.
Because I am a full time real estate professional, most of my days and nights are occupied with servicing my customers' and clients´ needs. I do, however, make time for my family, friends and the occasional vacation. As a REALTOR® who helps Central MA
families find homes, I know the importance of both
Our Mission Statement:
Our beliefs are simple: No two clients or their needs are the same, so why would we ever take a cookie cutter industry approach to try to help them. We don't! That said, we promise to be in communication with our clients (we give the client the option to choose how and when we communicate), keeping them fully informed throughout the entire buying or selling process. We believe that if you're not happy with your experience, we haven't done our job because we measure our success through the satisfaction of our clients and nothing else.
Ed Triboski, Designated REALTOR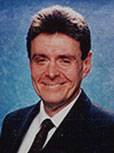 CRS, CBR, e-PRO, GRI, BPOR, LMC